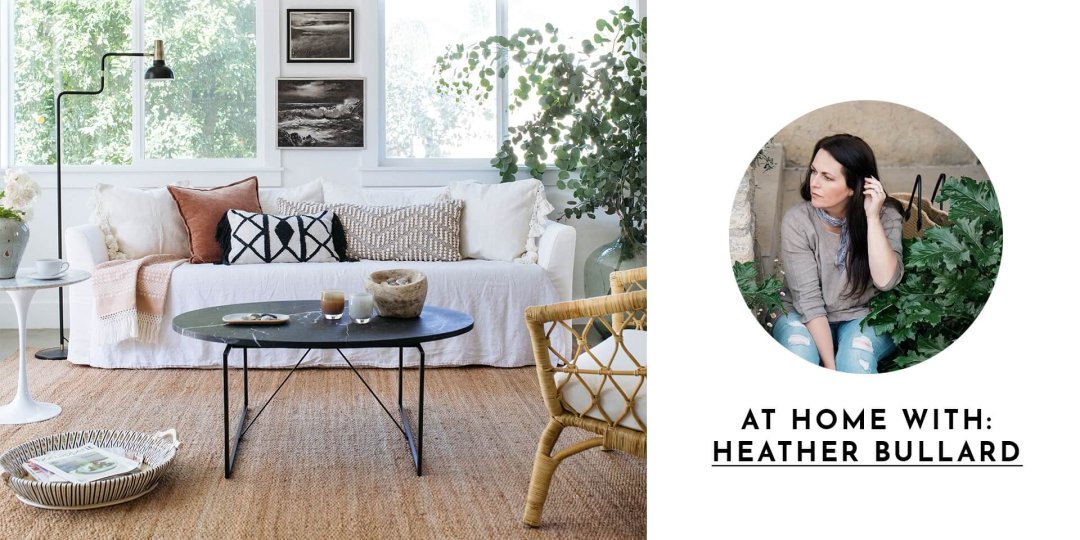 We've long admired Heather's effortless style - rustic and earthy with a French feel - so when we heard she was working on a studio makeover we knew it would not disappoint.
---
L+G: What was the feel you were trying to achieve with your space?
HB: I thrive in an environment flooded with natural light so I wanted the space to echo that feeling in the furnishings. I love mixing texture and have a combination of velvet, linen,
and chunky woven pillows on the sofa...and an antique linen sheet used as an impromptu slipcover. Much needed since my rescue dog comes to the studio daily!
My assistant and I use the seating area often for casual meetings and having a few tables for drinks, snacks, and cell phones come in handy.
L+G: If you had to describe your style in 3 words, what would they be?
HB: Organic, collected, neutral
L+G: Where do you find the most inspiration for your work?
HB: Traveling - specifically Europe. I'm fascinated with the architecture and their authentic way of living.
L+G: What pieces do you always have in your styling repertoire?
HB: Plenty of pillows, gorgeous throws in a variety of textures and colors, vases (homeowners seldom have them), and loads of candle and decor options for layering.
Now what's in my styling kit is another matter - think museum wax, command hooks, and other mundane tools of the trade.
---
SHOP THE LOOK